Climbing in Längenfeld
The Ötztal Valley is one of the top destinations for climbing on prehistoric rock. There are climbing parks and via ferratas aplenty both for beginners and for the ultimate top athletes. Längenfeld has two spectacular via ferratas up its sleeve. The Reinhard Schiestl Via Ferrata in the Burgstein Wand will wow climbing enthusiasts, as will the Lehner Waterfall Via Ferrata set up in honour of the jubilee. This unparalleled combination of athletics and aesthetics makes conquering the via ferrata a grand adventure. You can find more particulars on the range of climbing options either from the Ötztal tourist board or from the mountaineering office.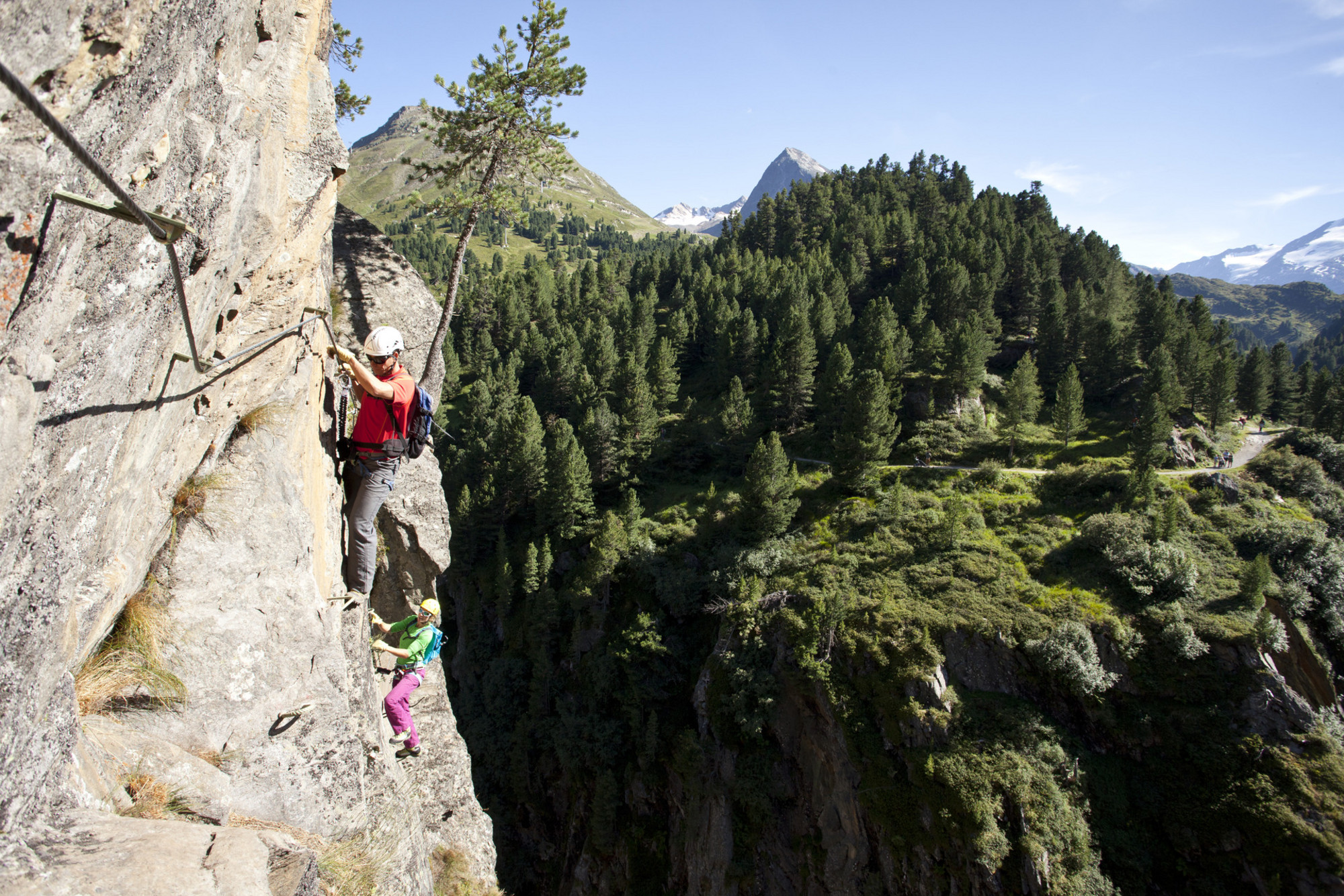 Via ferratas in the Ötztal Valley:
Reinhard Schiestl Via Ferrata - Längenfeld
Lehner Waterfall Via Ferrata - Längenfeld
Stuiben Falls Via Ferrata - Umhausen
Schwärzenkamm Via Ferrata - Obergurgl
Kühtai Panorama Via Ferrata - Kühtai
Outdoor Sports in the Ötztal Valley
Rafting, canyoning, climbing, mountain biking and all the other outdoor sports offered in the Ötztal Valley have always been top-notch. With the Area 47 the ultimate highlight in this category was born. It's the largest adventure playground in the world, for anyone who can't get enough action, fun and events.