E-biking in the Ötztal Valley
With all its Alpine inns and cabins, the Ötztal Valley offers countless serene places to go on your outings at medium altitude. These are also easy to get to on your e-bikes. The cleverly controlled electric motors support the cyclist as soon as he starts to pedal. E-biking is still nonetheless a sport for the fit, because there are always steep trails and roads that still require a burst of energy – because even an e-bike won't pedal itself.


On your e-bike through the Ötztal Valley
E-bikes make it easier to get into cycling, the electric motors allowing bikers with lower stamina to embark on a tour together with their well-trained peers. You'd do best to hire an e-bike at a sports retailer so you can take in the natural world without leaving a carbon footprint and almost without making a sound.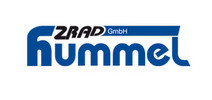 Our E-Bike Partner in Längenfeld